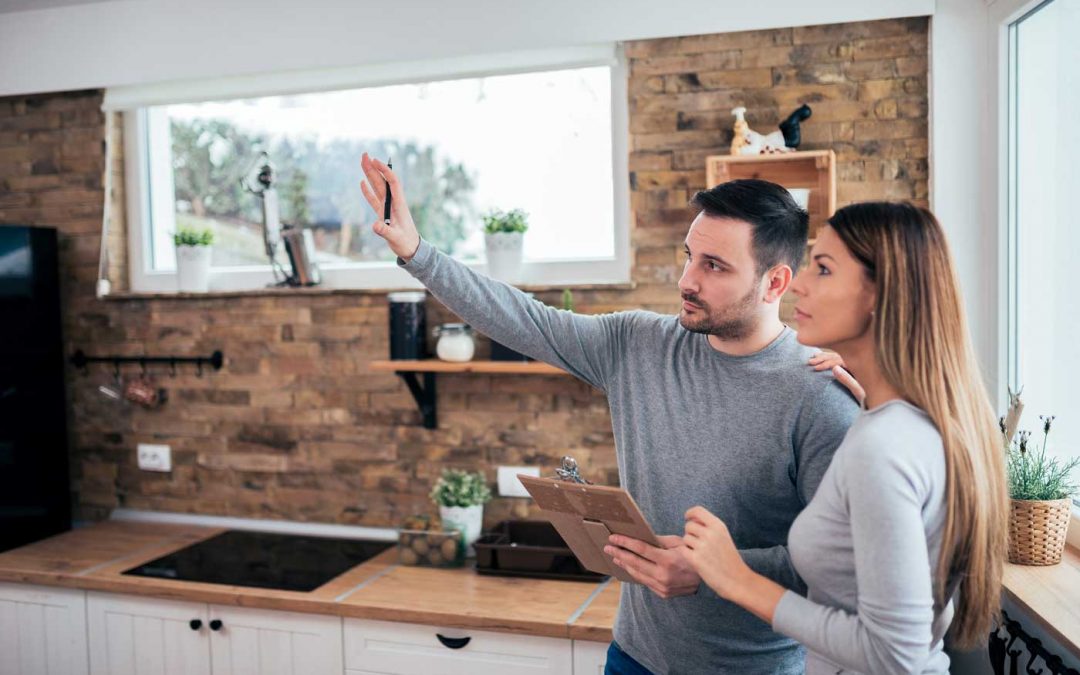 The spring real estate market is shaping up to be HOT HOT HOT with low interest rates and limited inventory it will be a sellers' market.  Make sure to get the most bang for your buck with strategic home improvement choices before you list your home with a trusted real estate professional.
Before you get started and spend thousands of dollars on home improvement projects find a trusted real estate professional that can walk through you home and identify those areas that will give you the greatest ROI (return on investment).  Domii can connect you with that trusted real estate professional today.
One of the easiest and most inexpensive tips is to de-clutter and de-personalize your home.  It might feel counterintuitive to take things out of a room, but it helps buyers to visualize themselves in the space.  Removing distractions like family photos or large unneeded furniture can help potential buyers "see" the space with their furniture and their family photos.
Another simple trick is to make sure that all your windows are clean inside and out!  The more light you can let in the better – sometimes the outsides of your windows get missed.  It is worth the money and time to clean them.  A great first impression is key to maximizing your investment and will help you get the most money for your home.
Taking the time to repaint walls to neutral tones can be an easy and relatively inexpensive fix that also helps buyers to see themselves in your home.  Giving buyers a "blank slate" can help motivate more offers and that might work to your advantage and generate a bidding war.
Walking through your home room by room and checking for any loose handles, drawers that might be stuck, windows that won't open, or visible damage is an inexpensive and quick way to identify potential complaints from a buyer.  Fixing those before your open house can help reduce any resistance for a potential buyer.
Make sure to consider the curb appeal of your home.  Go outside and walk your entire property.  Are there trees that need to be trimmed back?  Could you add a few hanging plants that would be inviting for a potential buyer?  Are all the outside lights working and clean of bugs?  Does your lawn need to be mowed?  These are just a few things to check for and the outside of your home can be just as important as the inside.  A great looking outside sets your home up for success at the open house.
One of the best investments many sellers make is to rent a storage unit.  Take the opportunity that an upcoming open house presents and take as much out of your home as possible.  Out-of-season clothes, decorations, extra furniture, unused dishes, etc.  Your home should be lived in but think about it as being Instagram ready at any time.
These are a few suggestions that can help you to maximize your home's value and make sure that you get a fantastic offer on your home.  Domii can help you find the professionals you need to make it happen!